Good news! DONGYIN was successfully awarded as Zhejiang Province Credit Management Demonstration Enterprise.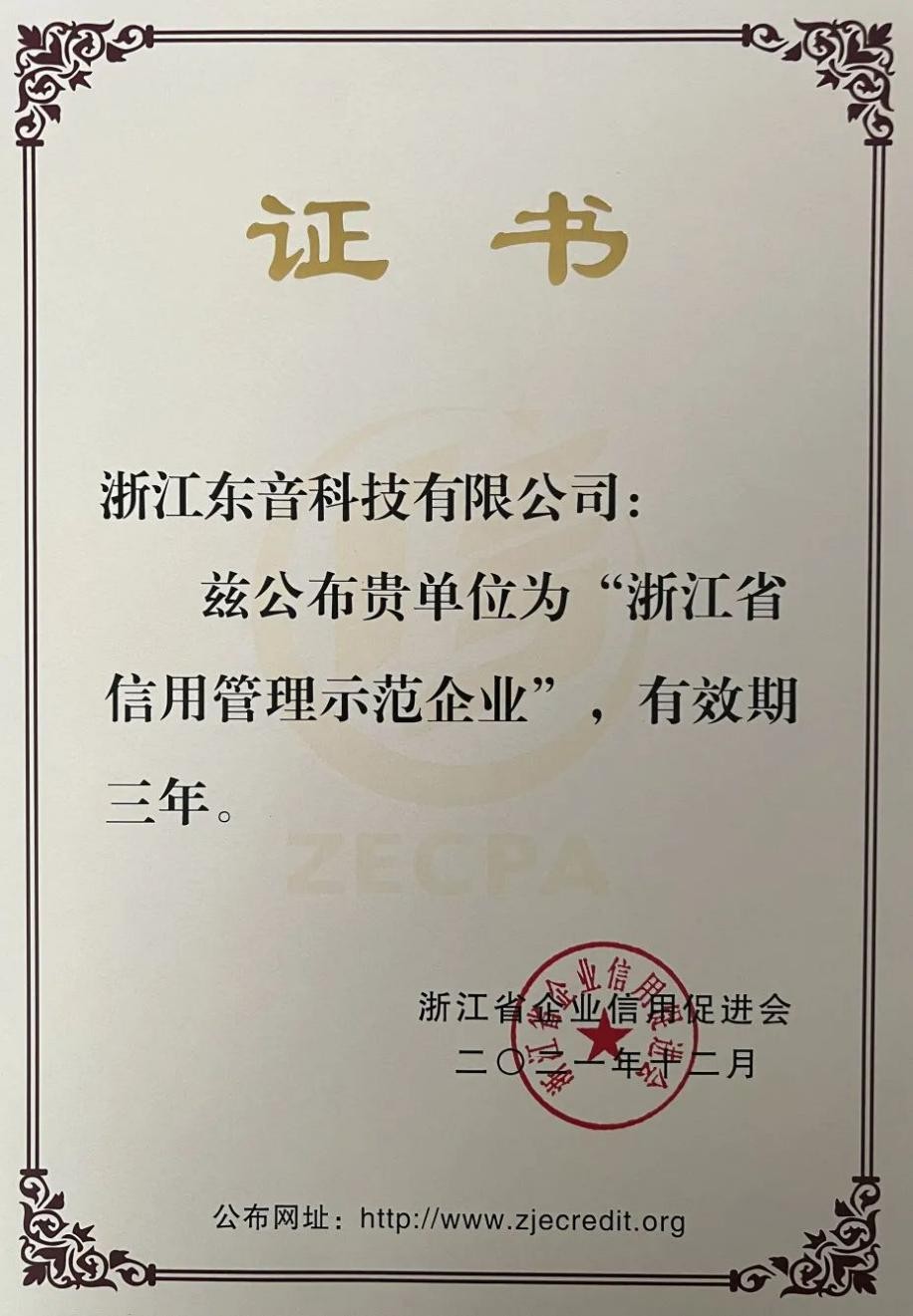 Zhejiang Province Credit Management Demonstration Enterprise is an enterprise with a good credit management organization, perfect credit management system, obvious credit management effect, good social credit image and typical demonstration role, which is cultivated and recognized by the Provincial Enterprise Credit Promotion Association.
Participating enterprises should have registered and normal production and operation for more than 3 years, no illegal and untrustworthy behavior, high importance to credit management, and comprehensive assessment of enterprise management profile, enterprise financial status, enterprise's industry status and development prospects.
As one of the eight enterprises on the list in Wenling City, DONGYIN always keeps its mind, pays attention to credit management and does a good job as a leading enterprise model.