With the rapid development of DONGYIN submersible pump business and the continuous improvement of enterprise influence, in order to accelerate the digital transformation of foreign trade business, better serve the majority of overseas users and show the enterprise style, after more than a month of intensive preparation, the ZHEJIANG DOYIN TECHNOLOGY CO.,LTD Made-In-China platform was officially launched on September 21, 2022.
Dongyin submersible pump in MADE-IN-CHINA to create digital submersible pump new website is online!
Website: https://china-doyin.en.made-in-china.com/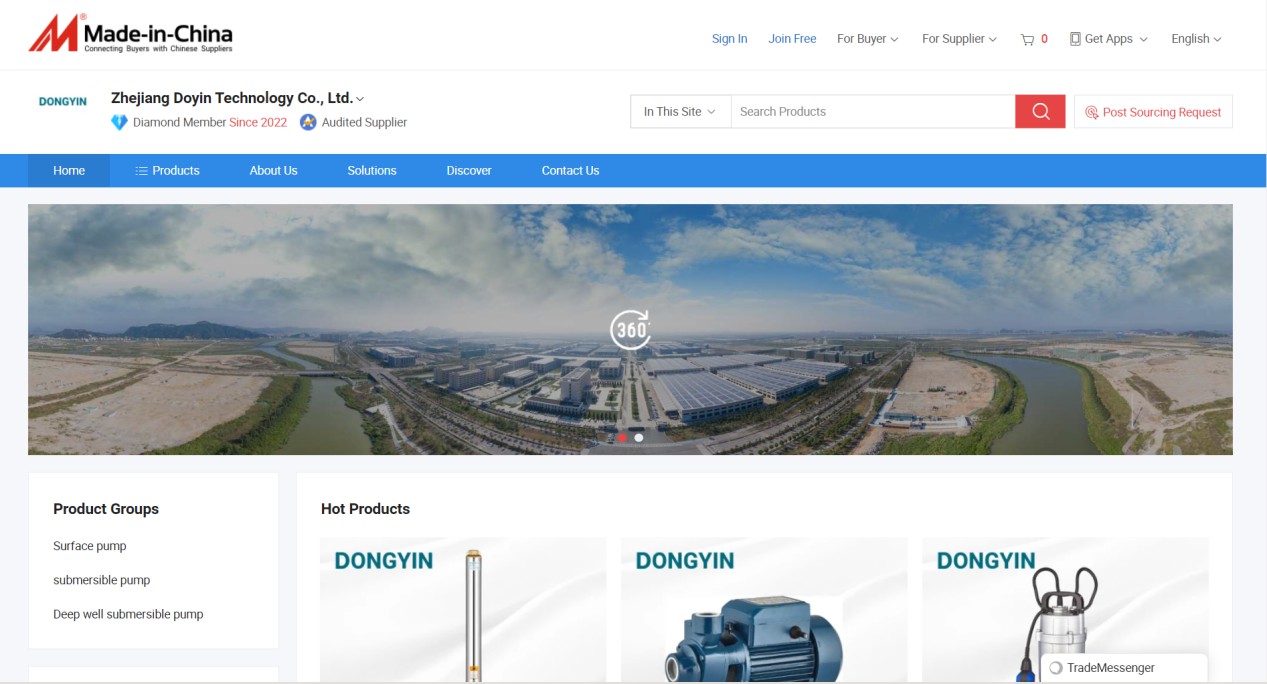 This launching has further expanded in the field of digital foreign trade business, which has an important demonstration and driving effect on the transformation and upgrading of foreign trade and innovative development of the national water pump industry.
DONGYIN submersible pump is constantly innovating to develop the international market and striving to be the leader in the industry, and our products are sold all over the world. It is our constant goal to provide best submersible water pumps and best service to our customers.